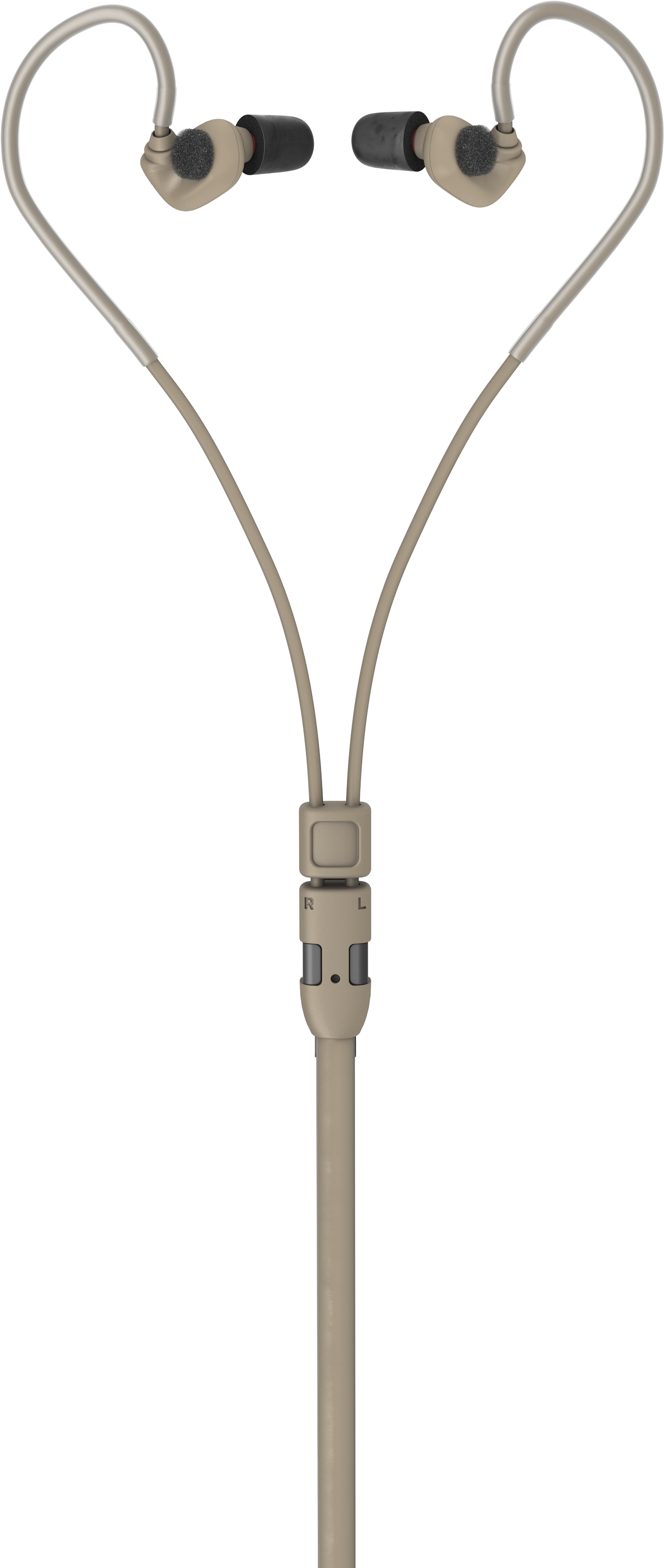 The FalCom ITE2000 in-ear hearing protection headset features industry leading noise reduction that allows the user to maintain optimal situational awareness and threat detection.
Crisp & clean voice communication
The two in-ear microphones of the ITE2000 enable clean crisp voice communication in noisy operational environments. Meeting IP68 ratings with bio-compatible materials, individually shapeable ear hooks and boasting a small and light design the ITE2000 is built for all day comfort and rugged durability.